Upcoming Events
2023 Community Yard Sale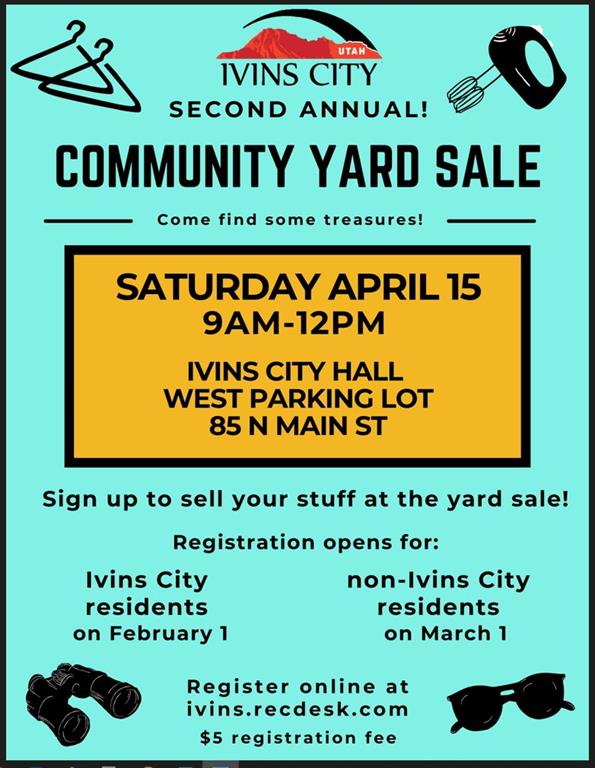 2023 Spring Golf Program
Register at golfinstituteofamerica.com
Contact Arnie Billingsley Golf Director 916-412-8606 for questions/concerns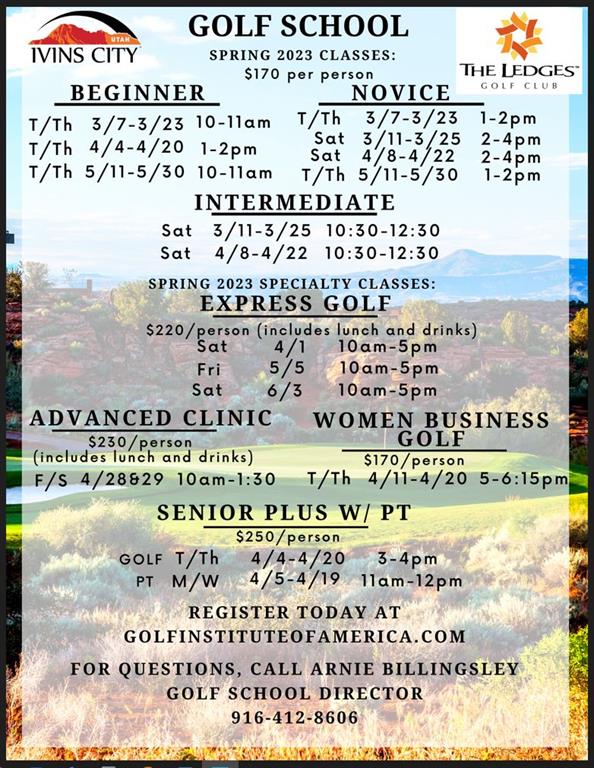 Concert in the Park
We're looking for talent to hold a concert at Ivins City Park this upcoming May!
If you are ready to bring your musical act to the stage, contact the Parks and Recreation Department at 435-634-7719 or snash@ivins.com
2023 Easter Egg Scramble
Easter Egg Scramble – Saturday, April 8, 2023 at 9:00 a.m. after the Hog & Jog 5k at UNITY Park (200 W 400 S) on the large baseball/soccer field. All participants must provide their own Easter Basket.
The divisions for this year will be:
Division 1 - 4 years old and Under
Children in Division 1 must have the ability to walk and pick up eggs without assistance from parents; however, one parent may be in the hunting area with their child to give guidance and direction.
Division 2 - Ages 5, 6, 7 and 8
Division 3 - Ages 9, 10, 11 and 12 No parents will be allowed to help in Divisions 2 and 3!
Sports Survey
We're seeing the interest in starting some new sports leagues for new age groups! Fill out our survey to let us know what you'd want to join!
2023 Hog and Jog 5k Fun Run
Saturday, April 8, 2023 at 8:00 a.m.
Come out to the 9th Annual Hog and Jog Family Fun Run and join in the Festivities. With music on the course and Hog and Jog Selfie Stations, you'll be able to celebrate and run at the same time!
We are excited to announce that Tan's Treats will once again be our Charity for 2023!
Register at http://www.hogandjog5k.com/
Baseball Registration Opens March 1st
2023 Ivins T-Ball (ages 5&6) and Rookie (coach pitch – ages 7&8) registration opens March 1, 2023 online at ivins.com and in person at City Hall!
Ivins City Parks and Recreation Master Plan