Red Rock Canyon Park
Located at 600 South and 700 East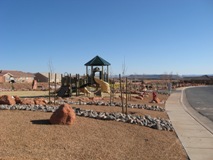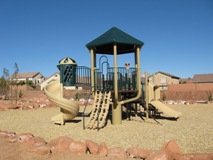 A 3.7 acre family park providing recreation and fitness opportunities to residents on the south east part of town. This park also acts as a trailhead and access to Red Rock Canyon Trail.
Existing Amenities: Basketball ½ court, children's playground, sand volleyball court, picnic areas, open grass area and a walking path.

Del Coronado Park
Located at 500 South and 100 East this park is a .30 acre mini-park designed to provide a quality playground and picnic area for children and families who live in the neighborhood.
Existing Amenities: Playground equipment, open grass area, picnic table, and a basketball hoop.

Megan Fitness Course
Located at Center Street and 400 East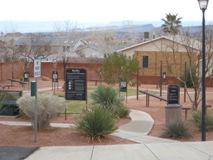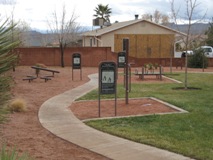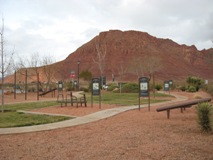 Megan Fitness Course is intended to be an adult fitness site, especially for those using the adjacent Churchfield Trail. Because of its adjacency to a busy traffic corridor, we discourage children from using the facilities unless supervised by an adult. This course is an example of the commitment of the Ivins community to healthy living.
Existing Amenities: Adult fitness equipment, desert landscaping and a small open grass area.
Abbey Gale Park
Located at 100 North Tuacahn Drive
A 14 acre bike and pedestrian neighborhood park along the Tuacahn Wash providing recreation and contemplative areas for residents on the north east side of town.
Existing Amenities: natural areas, paved trail bordering The Springs development, water feature. Where the paved trail ends, a natural trail continues north into Snow Canyon State Park.
[clear-line]
Ivins City Park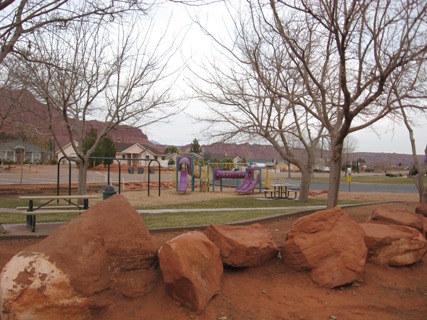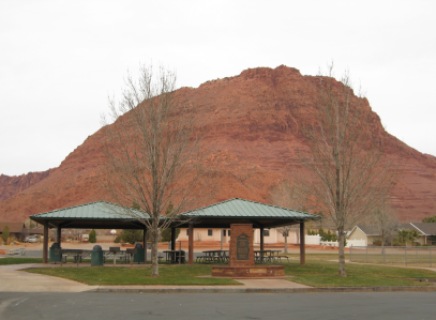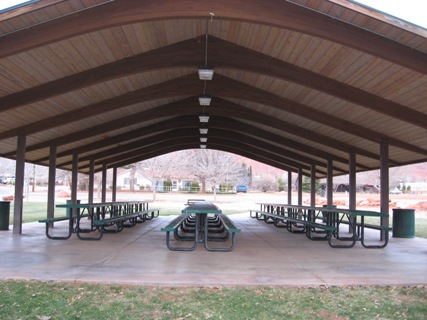 Located at Main St. and 100 N.

Ivins City Park is located in the heart of Ivins directly behind City Hall and the Public Safety Department. The park is home to two pavilions, a playground, baseball field, outdoor basketball courts, outdoor sand volleyball court, horseshoe pit, restrooms, and grassy areas to relax in.
Ivins City Park is the oldest of all Ivins Parks and encompasses 4.7 acres. This is where community events such as Pioneer Day and Heritage Days are held. The park is ideal for family reunions, picnics, and smaller parties as well. The West Pavilion can comfortably seat 150 people and the East Pavilion can accommodate 100.

UNITY Park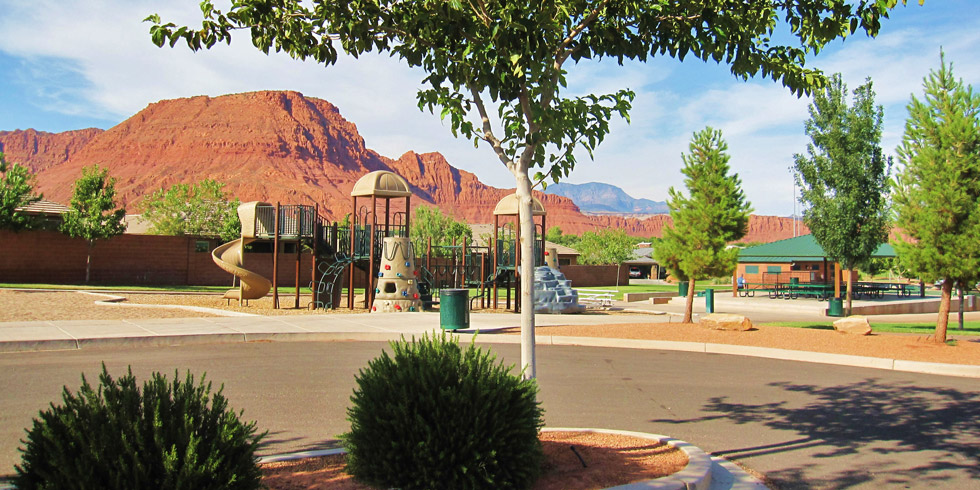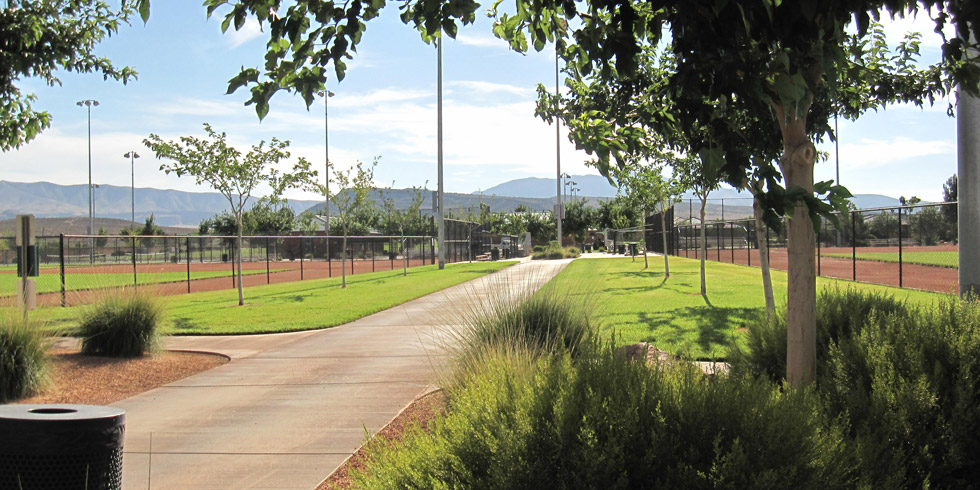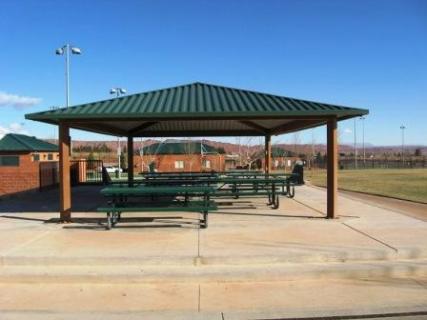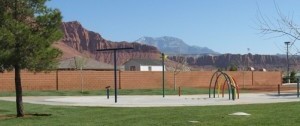 Located at 200 West and 400 South

View Map

UNITY Park is a twelve acre multi-use community park for both active and passive outdoor activities. Existing Amenities: one lighted baseball and one lighted softball field, two full size lighted soccer/football fields, walking path, two lighted tennis courts, two lighted basketball courts, a children's playground, open grass area, a covered pavilion that can be used as a performing stage, restrooms, multipurpose recreation room, drinking fountains, benches, bicycle racks and shade trees, splash pad and a parks maintenance building.

Desert R
ose Park
Located in the neighborhood Desert Rose at approximately 200 East and 900 South. Existing Amenities: Pickelball courts, playground with shade. Soon to be added: Pavilion and Restrooms.